Small Business Saturday 2nd December 2017
Small Business Saturday 2nd December  2017
What is Small Business Saturday ?
Small Business Saturday has been running since 2012, yes for 5 years.
Small Business Saturday has to potential to reach millions of customers and businesses each year.
Small Business Saturday is due to take place on the 2nd December this year.

What does Small Business Saturday Do?
The intention of Small Business Saturday is to try to make as many different kinds of small business to get involved as possible.
All types of small businesses are welcome to be involved from local shops, family business, online business, wholesaler or small manufacture or service provider.
Additionally Small Business Saturday encourages big businesses or organisations to support cause.
What is the Small biz 100 initiative about?
Small biz 100 is an initiative by Small Business Saturday which endeavors to promote 100 small businesses, one a day leading up to the Small Business Saturday climax each year. A mixture of social media and events are used to help these 100 small businesses be identified by clients, customers and other businesses.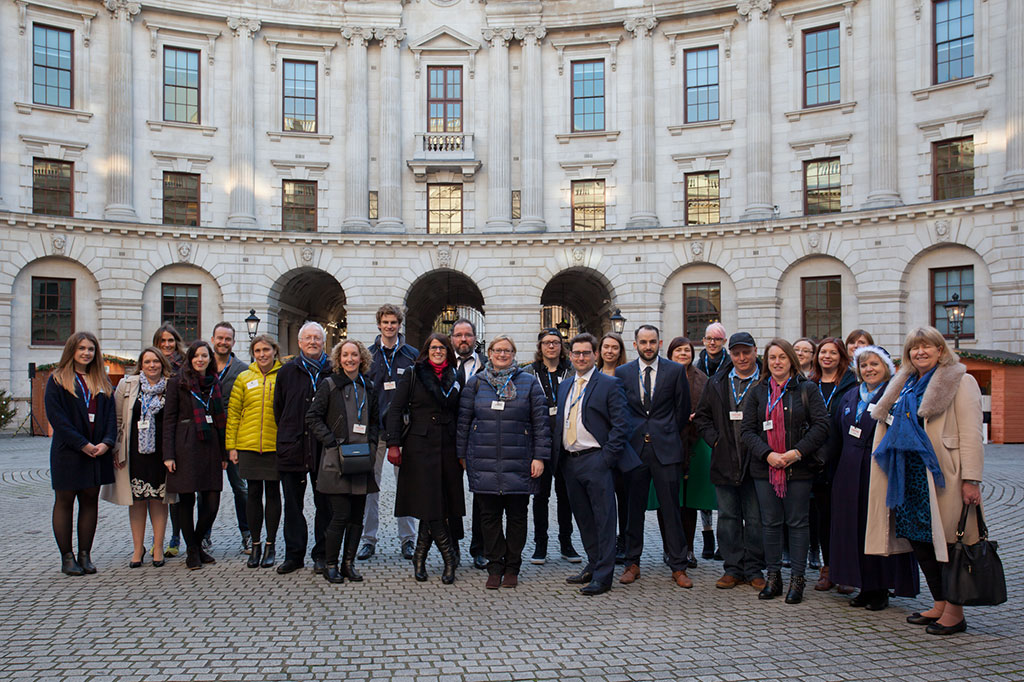 The 2017 Small biz 100 calendar can be found here which operates in the October and November in the lead up to the first Saturday December. Registration for the 2018 Small biz 100 can be found here.
The Annual Small Business Saturday United Kingdom Bus Tour
The bus tour this year started in Dundee on Monday the 23rd October and concludes in Brighton on Friday 24th November. The bus is involved in hosting events each day at each stop location such as workshops, small business showcases and information provision.
What is the Small Business Saturday Inspire Series ?
The Inspire Series is a programme of free talks and workshops covering a whole range of topics to inspire and support start-ups or existing small businesses.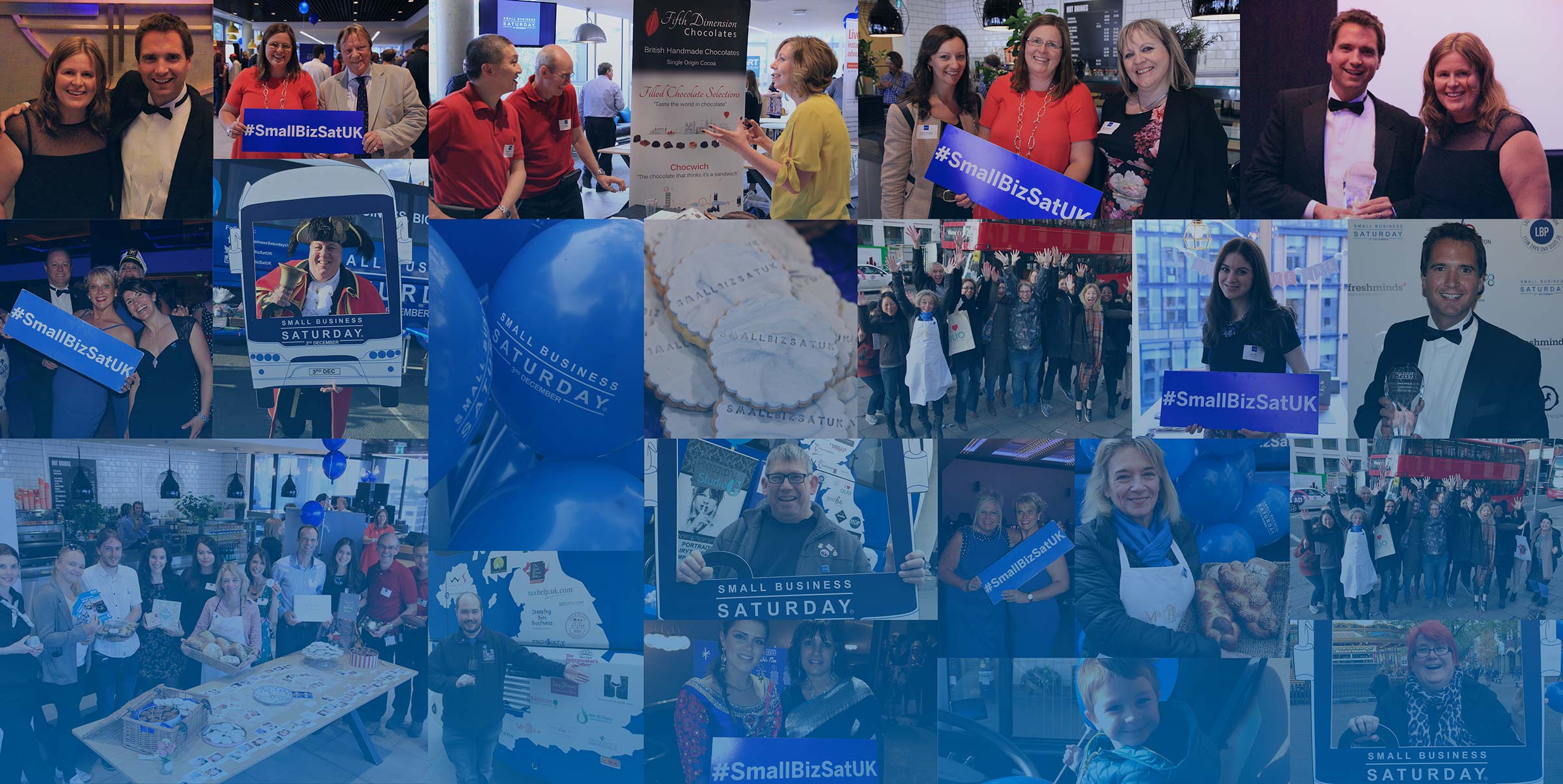 You can attend a workshop local to you (tickets are all free!) but all workshops will also be live-streamed with Twitter Q&A so that you can take part wherever you are in the UK. All content will also be available post-event on our YouTube Channel.
Small Business Saturday App!
Small Business Saturday have launched a new App and it is available to download now from the app stores at Apple and Android.
Offering Small Businesses the chance to be seen by thousands nationwide, the Small Business Finder also ensures that customers can always find their local small biz at the click of a button.
Current offers and discounts can be linked to businesses and events advertised too, all for free.
Small Business Saturday Social Media
Small Business, Big Difference. Proud to support #SmallBizSatUK @SmallBizSatUk
Connect with others using #SmallBizSatUk and get the word out
Tweets From Small Business Saturday
Tweets by SmallBizSatUK
What Buckbee can offer Small Business ?
BuckBee Limited. is a local networking & marketing business directory that provides businesses with a a platform to do business; here at BuckBee we do things very differently & our priority is to grow your business in an effective & cost effective way. We provide an effective online & offline solution to your advertising, marketing & financial needs, we keeps our overheads to an absolute minimum meaning this saving is then passed on to you. We have marketing, quality, IT, & accountancy professionals who will go through
every part of your business to advise you on improvements & cost savings that can be made to ensure your business is as efficient as it can be to get an end result, MORE PROFIT FOR YOU!
By being enlisted in any online business directory, you stand a far greater chance of being singled out than when you are not – Being an active member of BuckBee will generate free traffic to your website, help you target your business audience, will increase your SEO, and improve your local awareness and your brand image. All at no cost to you
Video Picture Gallery & Links All included in your free listing – Business visibility increases customer awareness and brand recognition = More visitors to your website
With a great range of categories for your listing, future customers will be able to find you no problem, individuals will narrow down their search within the particular category before making an online purchase/enquiries. Business Categories – Art & Design; Automotive Building; Services Business Services; Cleaning Services; Community; Computer Services; Education & Tuition; Entertainment; Finance; Fire and Security; Food and Drink; Health and Beauty; Legal Services; Property Services; Retail Sports; Recreation; Travel and Transport.
Register your business for free today.
BuckBee is not in affiliation with any of the links used in this post additionally Buckbee does not gain any financial support from the companies involved.
BuckBee bears no responsibility for the accuracy, legality or content of the external site or for that of subsequent links. Contact the external site for answers to questions regarding its content.
Related Post
COVID-19 – coronavirus Coronaviruses are a group of viruses that cause diseases in mammals and birds. In humans, coronaviruses cause r...
By chris buckland What are you eating this summer? The summer is the season of outdoor dining in the United Kingdom (weather permitting) so ...
The 2019 Goodenergy Malakas – Charity Bike Ride Team story The 9th running of the annual weekend cycle ride to Portsmouth. It started ...